Up-and-Coming Bloggers to Follow for Daily Inspiration
Subscribe to our industry newsletter for the latest influencer marketing trends, collaboration ideas, and up-and-coming bloggers.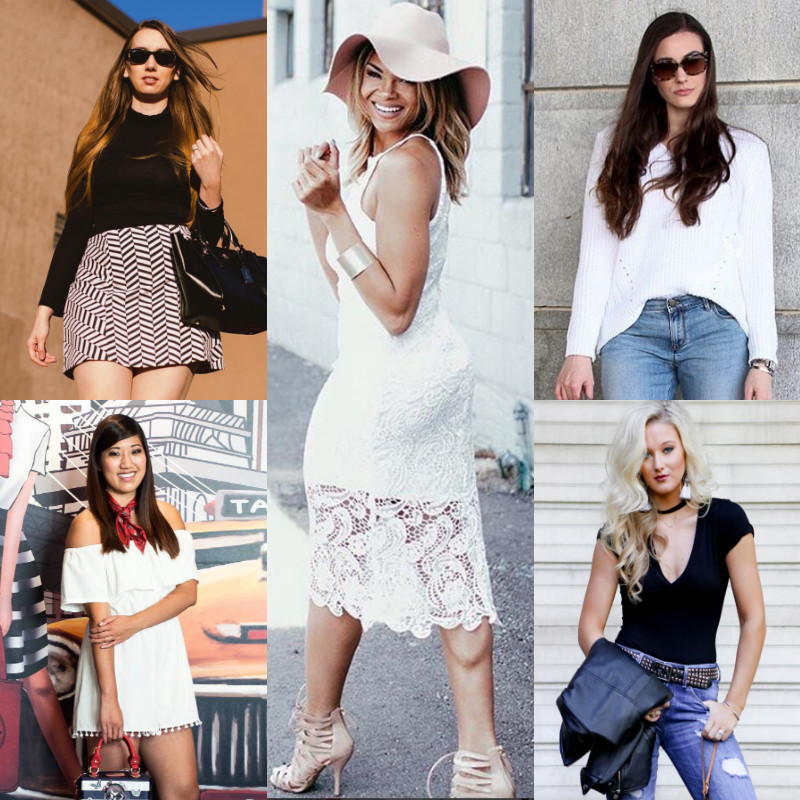 We are adding dozens of new bloggers to our network every day, adding to the 10,000 creative influencers representing 103 countries already connecting with brands on Shopping Links. This week, we're highlighting five up-and-coming influencers from the USA, each with an inspirational message for followers, from advice for pursuing their own blogging dreams to remaining optimistic in the face of life's challenges: 
Michelle - California 
Instagram: @missmisschelle | Blog: www.missmisschelle.com
About Michelle: A travel, lifestyle and fashion blogger living in California, Michelle gives her readers more than just a glimpse of her fashionable lifestyle. Her beauty tips, product reviews, and advice for making your own blogging dreams come true make her website as inspiring as it is fun to browse. 
Regina - Indiana 
Instagram: @everydaymix | Blog: http://www.everydaymix.com 
About Regina: A former boutique owner with a flair for vintage pieces, Regina writes about finding your authentic style and lets you shop your favorite looks from her site. Through posts dedicated to faith and creativity, Regina also inspires readers with advice and insights on everyday life. 
Michele - Washington, DC 
Instagram: @classicandgray | Blog: www.classicandgray.com 
About Michele: A self-described wellness warrior and positive thinker, Michele began her blog after an illness kept her home-bound for several months. Guided by author Ritu Ghatorney's quote, "No matter how you feel, get up, dress up, show up, and never give up," she uses the mood-boosting powers of fashion and style to keep her sunny outlook and help others do the same. 
Peyton - Tennessee  
Instagram: @peyton.baxter | Blog: www.lovenlabels.com 
About Peyton: A lifelong lover of all things fashion, Peyton turned her passion for style into a college degree in Fashion Merchandising and now offers practical advice through her blog, Love N Labels. From OOTDs to holiday gift guides, Love N Labels gives readers a daily dose of ready-to-use inspiration. 
Destiney - Utah 
Instagram: @momcrushmonday | Blog: www.momcrushmonday.com 
About Destiney: A mom on a mission to promote positive living and strong parenting, Destiney blogs about raising her daughter Honor and tips for moms, travel "play dates" and style advice.
We are adding dozens of carefully vetted new bloggers to our network every day, many of whom have joined the network to not only grow their own audiences, but to help brands grow theirs as well. As brands discover the value of emerging bloggers who have rapidly growing, highly engaged audiences, many are taking advantage of the opportunity to grow along with them, developing a strong relationship along the way.  
Find more influencers in our Bloggers to Follow series: 
Bloggers with Beautiful Websites 
New to Shopping Links: 5 International Bloggers 
Bloggers to Follow from Fashion Week 2016