Psychology Explains Why Influencer Imagery Is More Effective
Subscribe to our industry newsletter for the latest influencer marketing trends, collaboration ideas, and up-and-coming bloggers.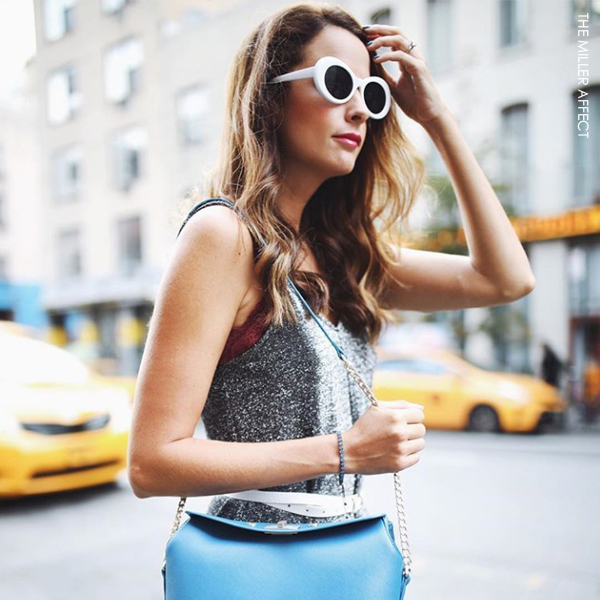 If you're looking to get more value from your EDM campaigns or social efforts, data suggests that one simple change could significantly increase your click-to-order rate and overall revenues: swap your in-house marketing imagery for influencer content. 
Brands that have tested influencer imagery against internal collateral have reported higher open rates, engagement levels, and revenues when using influencers. One leading international retailer, for example, recently reported a 33% increase in their click-to-order rate after swapping in-house collateral for imagery by a well known Australian blogger in a recent EDM, driving an 21.6% uptick in revenues. Burberry famously saw a 50% sales increase with its consumer-driven Art of the Trench campaign, and L'Oreal saw an equal increase with influencer content on Snapchat. More impressive than these double-digit results is that each resulted in demonstrably higher revenues -- not just greater reach or engagement. 
The impact of such a simple change might seem striking, but psychology can help to explain why influencer imagery has such a strong consumer appeal. Advertisers have long used psychology to influence buyer decisions, and it turns out many of the tactics used come naturally by influencers. Our minds are hardwired to look for social consensus and expert advice, leading us to seek out leaders to provide recommendations and show us that people we trust are happy with their brand experience. 
We respond to familiarity, which explains the prevalence of celebrity marketing even as it becomes apparent that their endorsements are inauthentic; all other factors remaining equal, we are more likely to buy a product we associate with a familiar face. And finally, we crave authenticity and relatability, particularly in today's sensory-saturated digital age. As a recent Georgetown University report suggests: "What the digital age has produced is a culture that is eager for more realness, more intimacy, and more exposure into the daily lives of friends, acquaintances or even strangers."
When compiling each of these psychological factors, influencers check every box: 
- They are social leaders who have cultivated a sense of authority through their advice, recommendations and knowledge of the topics on which they publish.
- Through their own popularity, they demonstrate social proof of a brand's appeal -- a factor heightened by their follower engagement on social posts.
- They are familiar to their demographic, appearing in the Instagram feeds and inboxes of their followers almost daily.  
- They are relatable, offering a peek into their everyday lives that makes them feel like peers to their followers. This relatability goes hand in hand with likeability, a factor the Advertising Research Foundation found to be the single most important for determining an ability to generate sales.
Looking at these factors, the potential for influencer content to inspire sales becomes quite clear, but it's important to remember that not all influencers are created equal. To see the greatest return, you must first identify influencers whose audience closely aligns with your own. Familiarity, likability and trust are established through the daily inspiration a blogger provides her followers. As entrepreneur Bell Copper put it, "People don't buy products. They buy better versions of themselves." Your customers see that aspirational version of themselves in the influencers they follow. Using influencer content reminds your customers of this feeling and inspires them to act. 
Not sure how to find the right influencers for your brand? We have helped brands of all sizes, from Fortune 500 retailers to emerging designers, see real results from collaborations with bloggers from our network of more than 13,000 personally vetted fashion, beauty and lifestyle bloggers. Get in touch at hello@shoppinglinks.com to learn more.