How to See a Greater ROI with Influencer Gifting
Subscribe to our industry newsletter for the latest influencer marketing trends, collaboration ideas, and up-and-coming bloggers.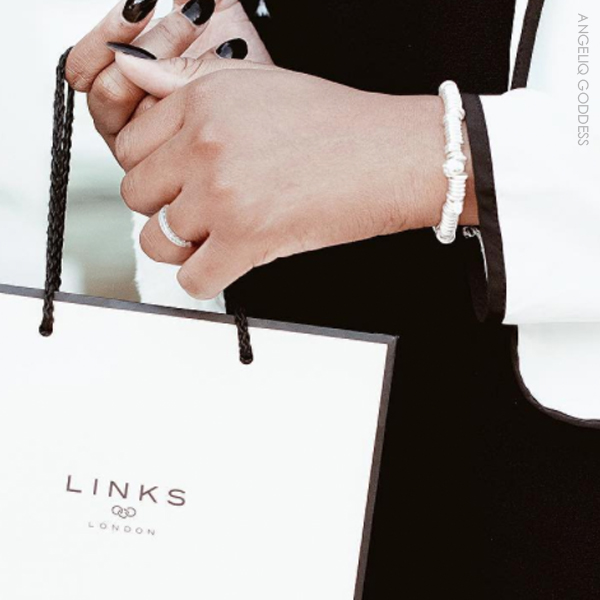 Influencers have the power to transform products from "hidden gems" to must-have trends, generating organic, genuine enthusiasm that can send sales skyrocketing and turn emerging brands into household names overnight. Triangl Swimwear is one example of a brand that rose to prominence almost entirely through Instagram influencers, leveraging posts by #trianglgirls like Joana Garnel to create a sense of community around the brand.
Charlotte Simone, which first gained traction through a post by Gigi Hadid, has seen continued success through collaborations with influencers like Camila Carril.
Yet many brands have also found influencer gifting to be a challenge. Sometimes bloggers post without tagging. Sometimes, the swimsuit they received in April doesn't appear on Instagram until September. In many cases, gifting simply takes more time, energy and expense than brands expect between identifying the right influencers, managing logistics, and following up to track results. Thankfully, gifting doesn't have to be so time-consuming, and a few small changes to your approach can ensure high-quality results for every single collaboration. Here are five tips for seeing a strong ROI with influencer gifting:
Know Your Influencers
Just as you wouldn't likely hire an employee based purely on their Instagram feed, or place an advertisement in a magazine having only seen the front cover, it pays to research influencers before engaging them. Look not only at audience size and engagement metrics, but at the profile of followers who like and comment on posts. Do these followers look like your customers? The influencers with the greatest impact are the ones who most closely align with your audience. Spending some time to determine this fit will ensure that you are reaching an audience that wants to know more about your brand.   
Widen Your Target Age Range
Your customers likely fall into a specific age range, but that range may not directly correlate with the bloggers they follow. Our research shows that 63% of fashion bloggers, most of whom fall between 26-30, have followers who are between 4 and 10 years older than they are -- which means your most effective influencers may be younger than you think. Bloggers in a slightly older bracket, however, often attract younger audiences. More than 28% of influencers age 36 or older speak to followers who are younger than they are. Widening your target age range to account for these differences can help you discover who will be most effective when promoting your brand.
Choose Micro-Influencers
The influencer marketing buzzword of 2017, "micro-influencers" are not the solution for every type of collaboration -- although their audiences are more engaged than their "macro" counterparts, they require more management to achieve the same reach (and, of course, more product) -- but if your goal is immediate traction and sales, micro-influencers will nearly always outperform those with larger numbers. Marketers broadly define micro-influencers as having between 5k and 10k Instagram followers. We recommend a minimum of 10k to see the greatest return on your investment. Although smaller influencers may have higher engagement levels in terms of likes and comments, our experience has shown an optimal balance between reach and engagement at 10k followers. The 10k minimum also allows brands to leverage Instagram's swipe-up functionality, which provides great eCommerce value.
Diversify Your Demographics
One advantage of collaborating with several bloggers, rather than a single macro-influencer, is the chance to diversify the audiences you reach. Take advantage of this opportunity and gift influencers of different geographic regions, age groups and styles. Not only will you reach a greater overall audience with this strategy, but you can also more easily determine which demographics are your strongest by comparing the results of each influencer. We have designed our Collaboration Results with this in mind. Available for three months with our Product Seeding collaboration type, these results show you the engagement, overall reach, and applicable affiliate sales for each blogger. 
Be Mindful of Timing 
As is often the case with all aspects of marketing, timing is everything. Sometimes a slow return on gifting is simply the result of poor timing. Keep the retail calendar in mind to time your collaborations when consumers are ready to buy. We recommend gifting 6 to 8 weeks ahead of major events like Mother's Day, the back-to-school season, or the holidays to reach your customers when gifting and personal shopping is on their own minds. When your collaborations are well-timed with the retail calendar, you will not only see a greater immediate return, but you are also more likely to expand awareness of your brand through word-of-mouth. Although not every brand will see overnight success, seeding your product to influencers who directly effect your customers can have a powerful impact on sales. Your collaborations will be most effective when you engage a variety of influencers who speak directly to each demographic represented among your customers, and when you time your collaborations with the retail calendar.
If you're looking for cost and time efficiencies in how you gift bloggers, our Product Seeding collaboration is for you. Select 10, 25 or 50 Instagram influencers with a minimum of 10k followers each with guaranteed results. Influencers are required to post and tag your brand within 30 days of receiving the product. Prices start at $895 to gift up to 10 influencers. Every Product Seeding collaboration includes direct contact details for every selected influencer, and collaboration analytics with detailed results by influencer for three months. Influencers' are now booking their brand collaborations for the holidays, making November the ideal time to lock in product seeding ahead of the season. To start seeding your own product, post a gifted collaboration at shoppinglinks.com or contact us at hello@shoppinglinks.com for more information - we would love to help!