6 Emerging Bloggers to Watch
Subscribe to our industry newsletter for the latest influencer marketing trends, collaboration ideas, and up-and-coming bloggers.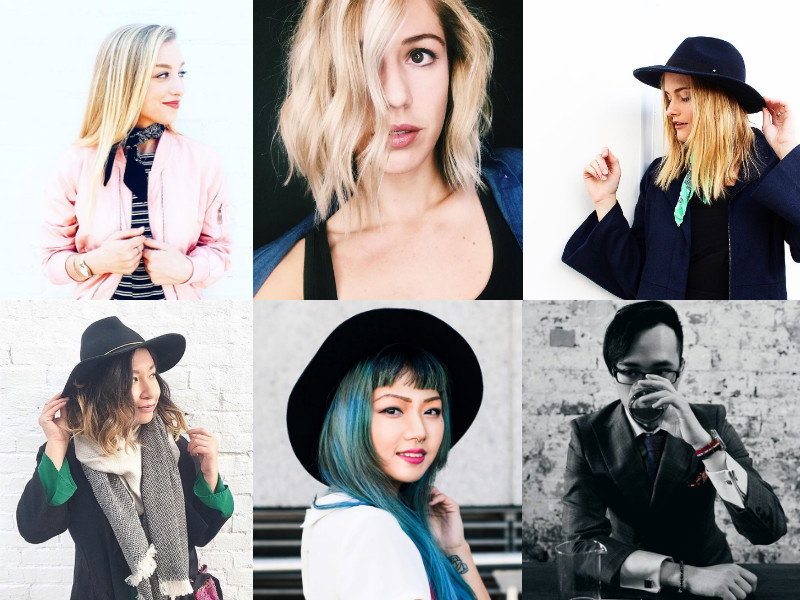 These up-and-coming influencers, all part of the Shopping Links community, might just be the most inspiring bloggers you haven't found yet -- but with their beautiful photography and creative content, it won't be long before everyone is talking about them:  
About Chelsea: 
Favorite photoshoot: I love filming little short films for my blog! I find them so different and fun! And also a great way to show the garments. My fave shoot was one I shot with my boyfriend at the Glass House Mountains in Queensland. It was for a dress from Cooper St. I loved the freedom to create a little movie exactly how I wanted and see it come to life!
Favorite travel destination: My favorite travel destination would have to be a classic trip to the beach. A trip to the beach house is my fave!  
Favorite bloggers to follow: @tulavintagee, @nadiafairfax, @thevault
Best style advice: Be unique and don't over think or complicate your outfits. Keep it simple with a statement!  
Advice to other bloggers just getting started: Keep on blogging!!! Don't give up! Keep your content unique and fun! 
About Julien:
Favorite photo shoot: Nha Khanh Holiday Gown. (This shoot was such a dream!) 
Favorite travel destinations: In the states, I love Napa Valley. In the world, I'd have to say Positano, Italy. You get the Italian culture, incredible food and stunning beaches all in one place.
Favorite bloggers to follow: @mrlukewright, @styleMBA, @thefashionablybroke
Best style advice: Just have FUN with style! Sometimes, fun means wearing flats and culottes for me. Other times, it's my favorite worn-in shirt, boyfriend jeans and pumps. Don't let anyone define FUN for you.
Advice for other bloggers just getting started: Put yourself out there - go to events, connect with people, build relationships...do it without expectation and you'll not only find great work opportunities, but you may even make the best friends ever in the process.
About Carlis:
Favorite photo shoot: One of my favorite photos came from a collaboration I did with JC Penney.  It was such a fun photoshoot and the first one I experience at Milk Studios in New York. 
Favorite travel destination: I just recently came from visiting Excuma Cays, Bahamas. It's such a magical place. I got to swim with pigs who love to drink beer and also dared to swim with sharks. Definitely one of my favorite travel destinations and will be hard to top. 
Favorite bloggers to follow: @karla_deras, @GaryPepperGirl, @becauseimaddicted 
Best style advice: Don't wear anything that makes you feel self-conscious or uncomfortable. 
Advice for other bloggers just getting started: Stay true to who you are! Don't compare your success to other bloggers success. Do what you love and focus in what truly makes you smile. 
About Georgie:
Favorite Photoshoot: This is a tough one.  I think my favorite shoot might be this Athleisure shoot. (Below.) It was such a sunny, happy shoot. 
Favorite travel destination: Mallorca, Spain (a Spanish Island).  We stayed in a beautiful villa, and everything was just so authentic.  We went to a different beach everyday. I've never been anywhere so beautiful!
Favorite bloggers to follow: @amberfillerup, @yaelsteren, @inthefrow 
Advice to bloggers: Be true to yourself and your personal style.  If you feel confident and stay true to yourself, everyone will notice. To new bloggers, I would recommend being brave. 
Advice for other bloggers just getting started: Get up the courage to reach out to other bloggers will open up a whole new door.  You can really learn from others' in this industry and everyone is usually super helpful and kind! 
About Tri:
Favorite photoshoot: My favorite photo would have to be from a recent event called Festival of Steve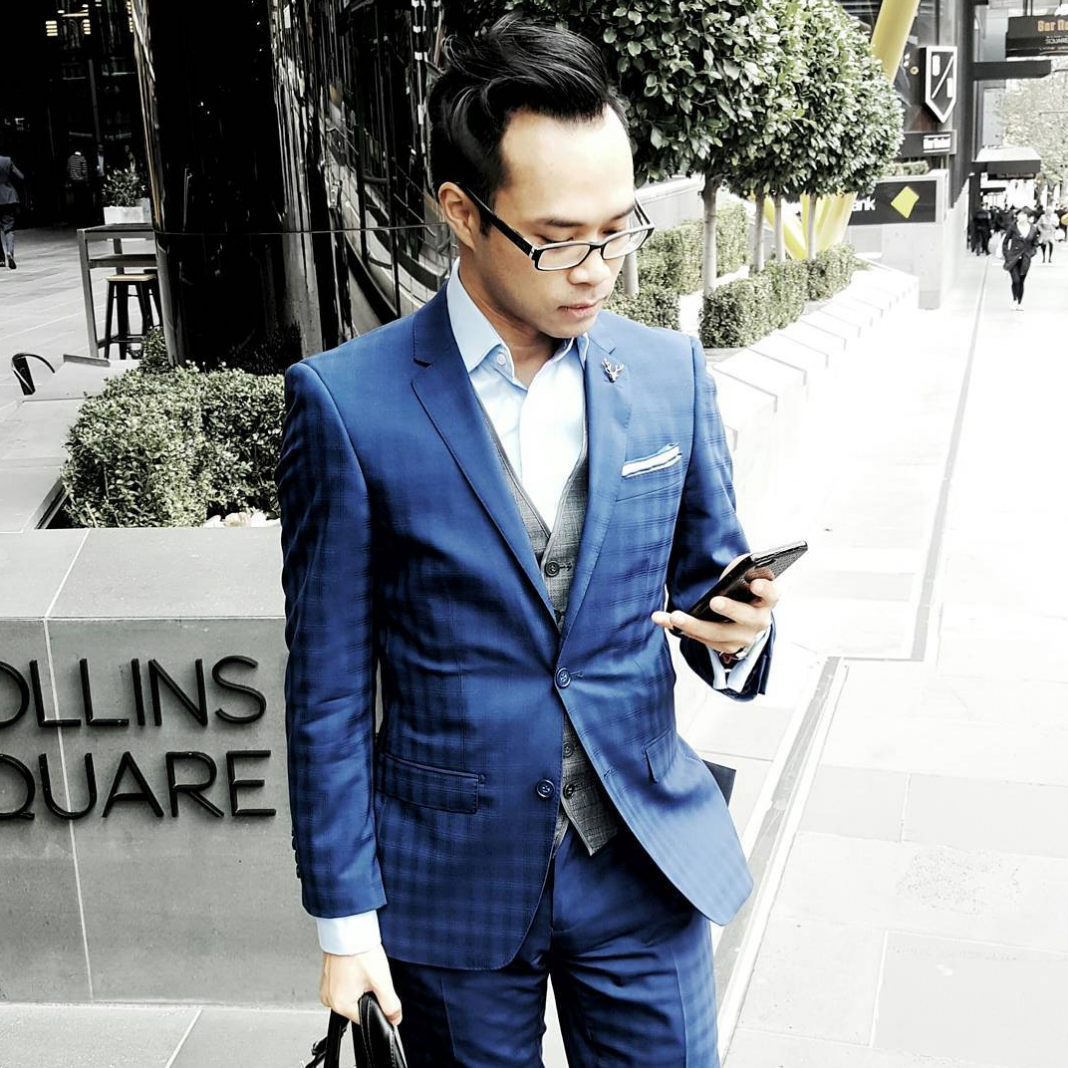 Favorite travel destination: I have not been there yet, but London and Paris are definitely at top of the list! 
Favorite bloggers to follow: @trav_white_, @samwines_, @jkeely_, @orsqr, @willamazing
Best style advice: Pursue a style that is true to yourself - our style is the portrayal of our character. 
Advice for other bloggers just getting started: Be patient and be honest with your content, connect with other bloggers, and have fun!
About Rae:
Favorite photoshoot: My favorite photoshoot was one I shot recently for my blog, Love from Berlin. I really enjoyed this shoot because although these photos were taken in the heart of Berlin, where I have been living for the last 7 years. There's really a very country to vibe to them and remind me of my hometown back in Virginia where I grew up. 
Favorite travel destination: I love travel in general, so it's so hard to pick just one place. I would have to say though, that I really love traveling to Fuerteventura. I have been there twice and hope to visit again soon. The island is absolutely beautiful, there are perfect waves for surfing, and you can just drive down the coastline all day and beach hop. The island is also not as overrun by tourists and touristy things as some of the other Canary Islands, so you really feel very close to nature.  
Favorite bloggers to follow: Hello Glow, Free People, Nutrition Stripped, Naturally Ella
Best style advice: I think the best advice that I can give concerning style is to embrace all of the different incarnations of yourself that you have gone through over your lifetime and let them combine into something uniquely you. My personal clothing style is a combination of my '90s childhood, high school punk roots, indie college days, and time here in Berlin, where I currently live and work.
Advice for other bloggers just getting started: Make sure that everything that you write about and feature on your blog represents who you truly are and that your blog is something you would be proud to share with both those you know and those whom you have only just met. But never try to blog to please other people. There are  7+ billion people on this earth. The right people - those who are truly into the same things that you are - will find your blog, I promise. Also remember that the unique relationships you will forge with other bloggers are worth so much more important than numbers. Above all, keep at it, and remember to love what you are doing!