The Social Media Channels You Need to Know in 2018
Subscribe to our industry newsletter for the latest influencer marketing trends, collaboration ideas, and up-and-coming bloggers.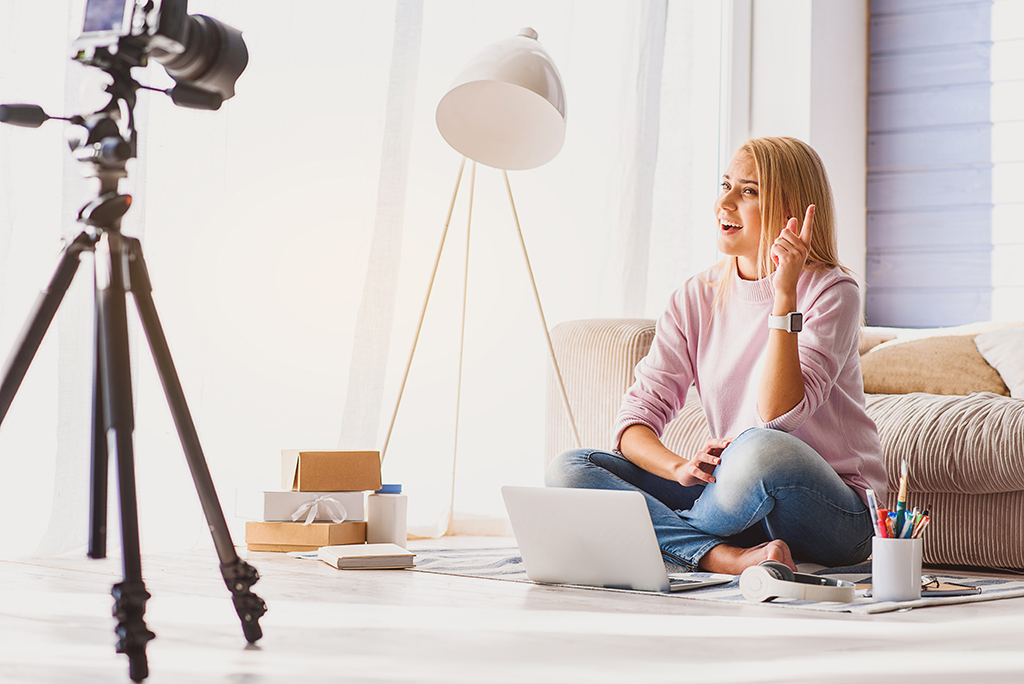 Struggling to stand out on Instagram?  Between new influencers joining each month and algorithm tweaks making it more difficult to reach your audience, the platform that has sustained the careers of many fashion and lifestyle influencers is becoming increasingly less reliable – but still essential. To safeguard against changes out of your control, it's a smart idea to stay on top of social media trends, including the platforms that will matter most in the next year and beyond. Aside from investing first in your own URL and building a strong domain authority, we recommend brushing up on these leading social media channels for 2018:   
Instagram Stories 
Despite the frustration with Instagram and the algorithm, more and more brands are asking for Instagram Stories. If you can enable the swipe-up function, brands are finding that this platform is driving lots of traffic and leading to greater sales -- a win for them, and a win for you in terms of new collaborations. We recommend saving a bank of Insta Stories with an app like Repost so you have a portfolio of examples to show potential collaborators. We also recommend diligently tracking your Story views with Instagram Insights and any increase you receive from Stories when you direct your swipe-up traffic to your own blog, but try not to be too concerned about the number of people seeing your posts and focus more on becoming an expert at driving the sales for your brand collaborations. Sales and traffic will always win over engagement.
Facebook Live 
We hinted last year that Facebook may be worth another look, and we're ready to see it take off this year as Facebook Live gains steam among fashion brands and retailers. First launched in 2016, the live-streaming video feature has been slow-growing, but we're seeing more and more interest as brands look to integrate their influencer collaborations with their digital marketing efforts. Brands such as JCPenney, Saks Fifth Avenue, J. Crew and Airbnb are collaborating with influencers on Facebook Live to stream events, announce store openings, show off new products and offer giveaways. Building your experience on this platform and tracking your metrics can help you land new opportunities on this platform. 
YouTube 
YouTube stars are some of the most well-compensated and in-demand. Many bloggers are intimidated by video. Now is the time to invest in the right tools, knowhow and experience. If you haven't spotted a trend yet with these first three platforms, the future of social is video. Brands want to show their products in action, and they want to counter-balance the picture-perfect beauty of Instagram with raw, original content that gives viewers a sense of personality attached to a collaboration.  
Pinterest 
If you find you're struggling to stand out from the crowd on Instagram, you may find a place to shine on Pinterest, a highly engaged, highly visual platform that has newly caught the attention of brands. Google Trends shows that overall interest in the platform grew over the last year compared to 2016, and searches for Pinterest now outrank those for Snapchat. Building an identity, particularly for a niche such as travel, DIY, home decor or everyday fashion, can help you secure collaborations with brands who are also looking to find ways to stand out among their core audiences outside the crowded environment of Instagram. Use these tips for taking better images with your smartphone to put your best photos forward. 
WeChat 
Unless you're active in China, this multi-purpose platform might have escaped your notice, but China's largest messaging service and social platform — boasting 963 million active monthly users (that's more than Instagram) — is one to keep a sharp eye on, particularly now that the service allows overseas credit cards, promising greater consumer use in the US and Europe. Influencers, called Key Opinion Leaders (KOLs) in Asia, have long collaborated with brands on WeChat. Over the last year, this has included global fashion brands such as Rebecca Minkoff. The platform and opportunities are too new to divert attention from more lucrative efforts, but we recommend creating an account and getting familiar with the WeChat landscape.
On the way out:  
Snapchat 
Interest in Snapchat has steadily fallen over the last year, with Google Trends showing a significant drop in searches from 2016 to 2017 as monthly users have levels at just 173 million monthly users. Compare that to Instagram's 800 million users, and it's easy to see why brands have overwhelmingly preferred the latter platform.  We recommend keeping up your Snap-tivity if it's already a part of your daily content creation, since you may still see residual brand interest on this less-competitive platform, but if you're an up-and-coming blogger (or strapped for time), start building (and tracking) your portfolio on Instagram Stories instead. 
Twitter 
Maintaining a presence across multiple social channels can be draining. If you're looking to streamline your efforts, you can ditch your Twitter account. Utilize the platform to share content from Instagram or Facebook, but don't stress over your followers or overall activity. Twitter is the most fickle of social platforms and requires more daily effort to keep up an audience. If your following is strong across other channels, brands aren't likely to nix your profile because of low Twitter numbers. 
Final thoughts: 
Although no new standout platform has emerged in 2018 the way Snapchat did a few years ago, video has become an undeniably important factor for brands as they shape their content marketing efforts — and savvy brands are preparing for this. As you continue to strengthen your personal URL and presence on Instagram, we recommend investing time into learning the basics of video production and building a stronger presence on YouTube as you continue to master Instagram Stories. We also recommend keeping a close eye on Facebook, which is likely to release new features this year as it further develops Facebook Live. Brands are watching these developments closely — it pays for you to stay one step ahead!