Shopping Links Founder Kim Westwood Shares Insights in The Awin Report 2019
Subscribe to our industry newsletter for the latest influencer marketing trends, collaboration ideas, and up-and-coming bloggers.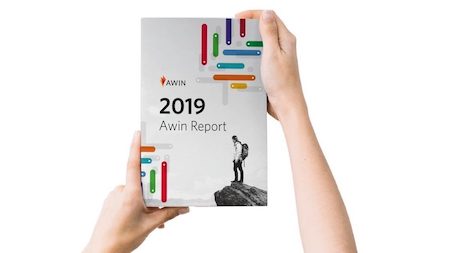 As the definitive global guide to affiliate marketing, eCommerce and digital retail trends, The Awin Report has become one of our most eagerly downloaded references. Covering every sector of the industry, the Awin Report offers insights from market leaders across four continents and trends in 12 geographic regions. So we were thrilled when our Founder and Managing Director, Kim Westwood, was asked to contribute her insights on the professionalisation of Influencer Marketing.
Using data from case studies with global brands and her experience building Shopping Links from the earliest days of blogger collaborations, Kim offered her perspective on how the industry is changing, the ways brands are maximising their ROI, and the advantages of combining affiliate marketing and influencer marketing to track more of the sales funnel -- while better understanding the path to purchase of each customer.  
Advancements in technology, particularly through affiliate-level tracking, have made it possible to track customers beyond the "last click" so brands can see earlier touchpoints, including newsletters to digital advertising. In her article, Kim reveals that the path to purchase is hardly a straight line, often involving up to seven separate touchpoints. A shopper might learn about a brand through an influencer's sponsored blog post, see an Instagram post, and later interact with Instagram Stories. These are three separate touchpoints with a single influencer, and none of them may produce the "last click." 
The ability for companies to tie success to revenues, rather than reach, is an exciting shift within Influencer Marketing, and one that we believe will both strengthen the relationships between brands and bloggers while bolstering the success of collaborations. Moreover, we believe that stronger integration of Affiliate and Influencer Marketing will be crucial to making revenue-based tracking possible for brands and agencies, giving brands the tools to think beyond vanity metrics, select better influencers for their objectives, and eliminate fraud.
We were thrilled to share these insights in the report, which you can download here for free. 
From the table of contents, located on Page 3, just click to the article, "As Influencer Marketing Becomes Professionalised, Look to Conversions for Success."
Interested in how you can apply revenue-based metrics to your own collaborations? Get in touch at hello@shoppinglinks.com! We'd love to talk with you about your next collab.