How to Build Influencer Relationships at Scale with an Influencer Marketing Platform
Subscribe to our industry newsletter for the latest influencer marketing trends, collaboration ideas, and up-and-coming bloggers.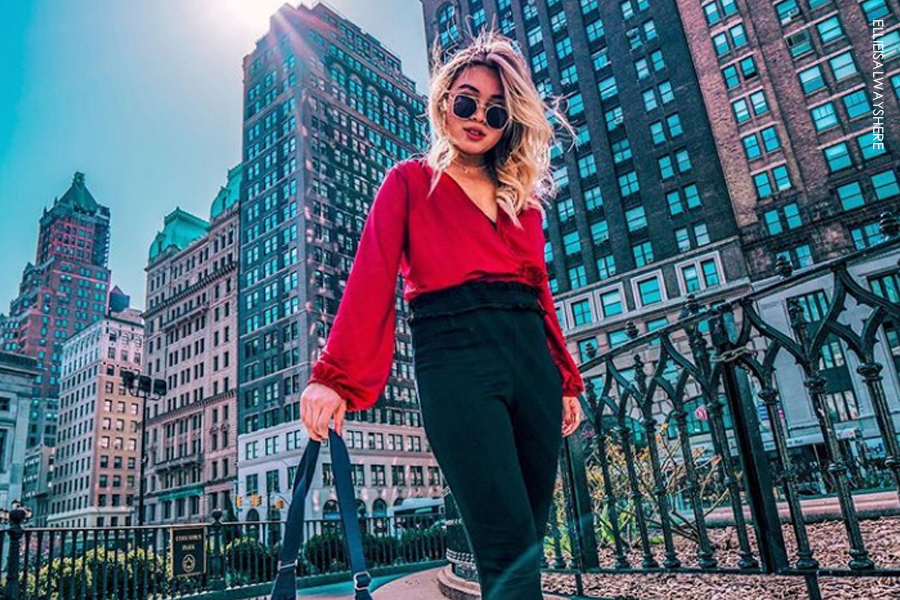 As influencer marketing has evolved, brands have slowly shifted from a campaign-focused mindset to one much more focused on relationships — both with influencers and with their audiences. This has changed influencer marketing best practices in unexpected ways. For one, brands must work with many influencers in their "roster," rather than just one or two, if they want to connect authentically with different audiences and demographics. For another, they must engage influencers in longer-term collaborations. 
Although stand-alone Instagram posts have given brands a cost-effective alternative to display ads, many marketers are finding that their biggest returns have come from embracing influencers as consumers, rather than approaching them as advertising channels. This means developing strategic initiatives that demonstrate a relationship with the brand over time. 
As brands adjust to this longer-term mindset, many are also finding that they can leverage influencer relationships in more sophisticated ways than awareness alone. Brands are using influencers to enter new markets with familiarity, strengthen customer loyalty, boost short-term sales, and even gain valuable product feedback. To manage this increasing complexity and develop influencer relationships at scale, brands are embracing technology.  
Influencer marketing platforms are allowing brands to quickly find the right influencers, verify their suitability, and swiftly communicate the collaboration requirements. Brands can then save all communication, including payments, in a single location with an easy-to-retrieve history of interactions and negotiations. Influencer marketing platforms also allow brands and agencies to easily review collaboration results so they can make more informed decisions on future campaigns. 
Automating outreach and collaboration management also frees up time for brands to focus on what really matters -- building personal relationships with influencers themselves. 
We have worked with brands at many stages of their experience with influencer marketing to develop strong blogger relationships, and we believe that the right influencer marketing platform can make a huge difference. Here are four ways that an influencer marketing platform can help you strengthen your own influencer relationships and improve your overall influencer marketing strategy. 
---
Place a collaboration for just $79 to see the profiles of bloggers interested in your brand. Click here to get started.
---
1. Influencer marketing platforms help you quickly identify the most effective influencers for your brand
One of the biggest advantages of using an influencer marketing platform is the ability to set specific search parameters to see several influencers who fit your criteria. With Shopping Links, you can narrow your search by gender, age range and geography, then post a detailed brief to see only bloggers who are interested in your brand. You can also select which social media channels are important to your campaign. For instance, you might select YouTube for a beauty tutorial collaboration.
Let's look at an example.  
Say you wanted to reach male influencers in North America ahead of the summer shopping season. Without an influencer marketing platform, you would need time to scroll through Instagram or Google to (hopefully) find appropriate influencers. To verify age, country of residence and brand alignment, you would need to check individual profiles and ask the influencer to take a screen shot of their insights and send through to you. With Shopping Links, you could reduce this research to just a few minutes. To select your target markets, you would simply click Australia and the US from a map, then to select your gender,  you would simply click "Male." You can even narrow your search to a specific age range. If you wanted to target Gen Z and young Millennials, for example, you could set your parameters accordingly -- say ages 18 to 30.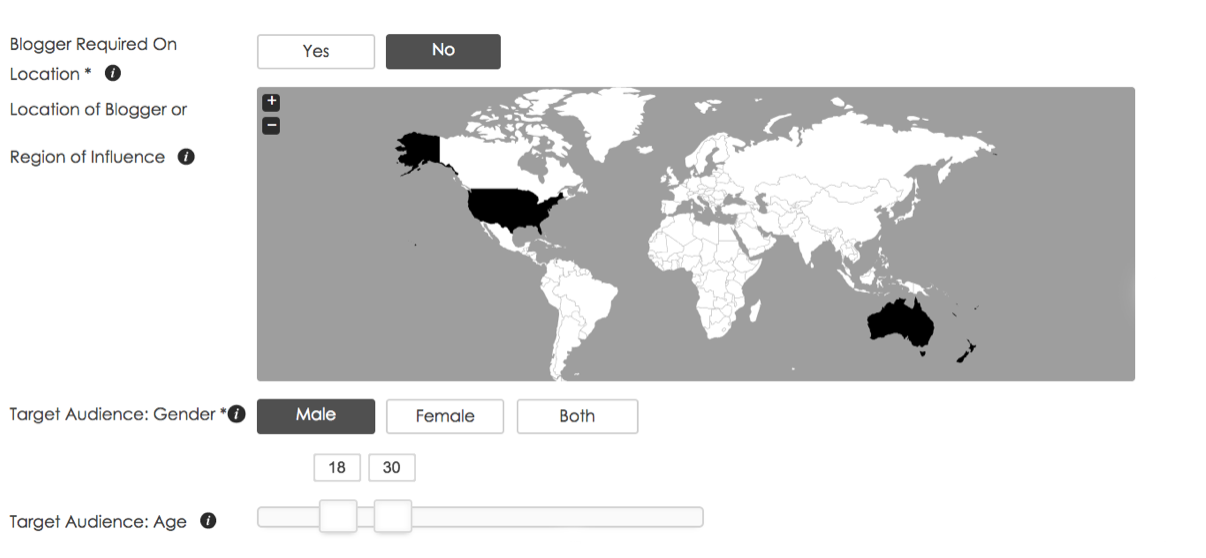 You're now ready to perform your search. 
With 15,000+ influencers from 118 countries in the Shopping Links network, these search parameters are likely to return dozens of results. To gauge the likely performance of each influencer, we provide a detailed profile with past results and personal interests. We encourage all bloggers to connect their Google Analytics and Instagram Insights data, providing an in-depth look at their audience demographics, engagement, reach, impressions and content style.  We'll explain more about why this is important below. 
2. Influencer marketing platforms give you valuable insights that would otherwise be difficult to obtain
As we indicate in the point above, another advantage of using an influencer marketing platform is the chance to gain meaningful insights that can help you form stronger relationships with the right influencers for your brand. Google Analytics and Instagram Insights are particularly powerful tools. Few marketing solutions provide this level of data and transparency. With it, your influencer marketing platform becomes an incredibly powerful research tool, giving you more qualified candidates to choose from and better information about their level of influence, audience demographics, reach and engagement.  
The ability to show verified Google Analytics and Instagram Insights is part of what makes the Shopping Links platform so powerful. Our blogger profiles show the geographic regions where an influencer has the most followers, their follower growth over time, total reach, domain authority, and their level of influence by social media platform. Many profiles also include examples of past content and recent press. Most profiles include a bio, written for brands, that describes the influencer's interests and values. 
These profile insights make it far easier for your team to identify those influencers who you should be building a real relationship with – one who has the potential to become your brand ambassador. Not only are you more likely to select influencers who closely align with your target audience, but you can also design collaborations that better align with a blogger's values and personal goals. The bio of Parker Smith, the blogger behind The Looksmith (shown below) is a great example. In his bio, Parker emphasizes a commitment to sharing "fashion related educational entertainment." This gives brands helpful direction about the types of collaborations and content that will resonate with his audience.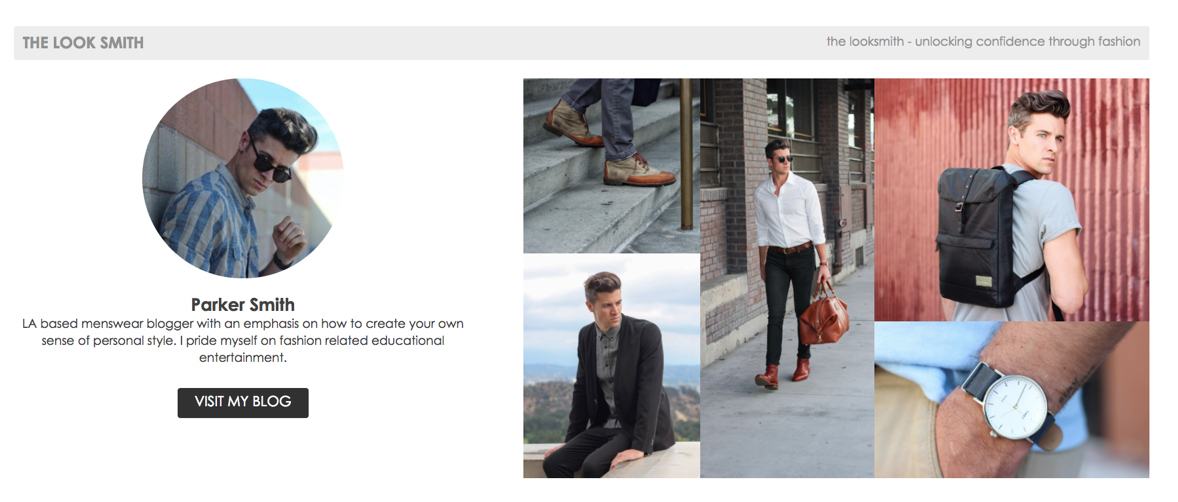 For many influencers, you will also see detail from their Instagram Insights, including popular times: 

Another benefit of using an influencer marketing platform is the opportunity to quickly assess your campaign results. Our Collaboration Results Page provides a visual snapshot of the reach, engagement, and (if relevant) affiliate sales achieved by each influencer in a particular campaign. This allows you to easily review and compare results based on geographic region, audience demographics, and other factors, so you can select the best influencers for different collaborations in the future. 
Our Results Page also gives you details from Instagram Stories and ongoing access to the content, which you can replay on demand. You can access all licensed imagery created for your collaboration through our Content Gallery to use in your own digital marketing and advertising efforts.  
---
Want to see how it works? Click here to request a demo.
---
3. Influencer marketing platforms allow you to reach specific markets
One of the biggest challenges that brands face, whether they're launching a new product or looking to raise brand awareness, is ensuring that their messages reach the right audiences. Although digital marketing offers increasingly specific targeting options for brands looking to promote their product with online advertising, placing ads does not provide the advantages that come from utilising influencers. Influencer marketing platforms allow brands to reach specific markets in a way that feels organic and authentic to consumers. In addition to geographic markets, by looking at past collaborations in Shopping Links' blogger profiles and their social media channels, you can also identify seasonal events that influencers are likely to attend, such as Coachella or Fashion Week. Links of London is a great example of a brand that was able to use influencer relationships to reach multiple key markets. 
To spark conversations outside the UK about its Sweetie Timeless bracelet, Links of London recently collaborated with more than a dozen influencers in key international markets, including Alberta, Canada, and North Carolina, Texas, California and New York in the US. Without an influencer marketing platform, simply identifying relevant bloggers in these cities would have been a challenge. With Shopping Links, the team was able to quickly build strong relationships with bloggers who had their desired level of influence, the right demographics, and an interest in the collaboration based on their brief.
Links of London's collaboration resulted in nearly 60,000 likes over 64 Instagram posts, including many comments directly about the Sweetie Timeless bracelet.


4. Platforms help you stay organized
Managing your influencer marketing campaigns in a spreadsheet (or worse, your email) can soon become complicated and time-consuming, especially as your influencer relationships grow. An influencer marketing platform helps you keep track of your roster with a single dashboard, allowing you to easily assess which influencers you might want to target for future collaborations. You can also track your communication history to ensure that important messages or transactions don't get lost. 
Let's look again at Links of London. After many successful influencer marketing collaborations, the brand has cultivated relationships with several influencers with whom it may want to collaborate again. Without a platform to organize its results, it can be difficult to decide which influencers are the best fit for future campaigns. With a dashboard, the brand can make decisions based on past collaborations and manage influencer relationships even as its team changes. Seeing the history of influencer performance over a number of years allows even new marketers at a brand or agency to assess how well they are likely to perform in future collabs. 


---
Maintaining Relationships with an Influencer Marketing Platform

 
Although turnkey platforms can be incredibly helpful for identifying, tracking and reviewing influencers, it's also important to make sure you're still building a personal connection. Since platforms make execution seamless, it can be easy to rely on them in place of building relationships, but savvy brands know how to use platforms to actually enhance those relationships. Here are five ways to strengthen influencer relationships when using an influencer marketing platform:


1. Host Influencer Networking Events
Since nothing can take the place of real, personal interaction, events can be an incredibly powerful way to strengthen influencer relationships. MARKS & SPENCER is one brand that has seen great success with this approach, hosting events in Australia and the UK that have allowed influencers to meet key brand managers and learn about M&S in a way that would otherwise not have been possible. A good influencer marketing platform can help you plan a successful event by allowing you to curate your guest list with the right influencers who have performed well for your brand or similar brands. With Shopping Links, for example, M&S has been able to bring key influencers together to maintain brand awareness and a strong personal connection. An event for Australian influencers, aptly called Girls Night In, allowed the brand to introduce new products while strengthening its relationships with these influencers. The event also created a strong feeling of community around the brand. 
Establishing that sense of familiarity and personal trust with influencers through live events can make a real difference in the quality of your collaborations and your overall ROI from influencer marketing. 
2. Personalise Your Collaborations
Another easy way to strengthen your influencer relationships when using an influencer marketing platform is by personalising your collaborations. We have seen a significant improvement in ROI when brands see each collaboration as an opportunity to connect more deeply with that influencer. 
When you gift, for example, make sure you select pieces that fit an influencer's individual style. Paying attention to these details not only ensures that the influencer will respond more favorably to your brand, but it also increases the chance of the influencer posting about your brand in the future, outside of a collaboration. The extra effort to identify the pieces that really fit an influencer's personality pays off when your brand becomes part of an influencer's rotation of "favorites." The brand recognition and affinity from an influencer is what gives you the greatest ROI on influencer marketing collaborations. 
3. Invite Influencer Feedback
When your goal is to build influencer relationships, it's important to remember that collaborations are a two-way street. Part of the reason influencer marketing works so well is because influencers are tapped into the trends, feelings, and desires of their audience. To ignore an influencer's advice or feedback is to ignore your own target audience. Fortunately, there are a lot of ways to incorporate influencer feedback. Some brands have worked directly with influencers to launch co-branded products, while others have made influencers brand ambassadors. Simply getting opinions from influencers who understand your audience can make a real impact while building that influencer relationship.
Nordstrom has led the way with this approach, tapping Arielle Charnas of Something Navy to create a new fashion line after the sell-out success of her first design collaboration with the brand. A new Instagram account, @somethingnavybrand, gives followers a peek behind the scenes while actively encouraging input on everything from fabrics to colors. 
4. Think Long-Term
When you approach your influencer marketing strategy "post by post," it's easy for your thinking to become transactional. To build influencer relationships, think about each post or collaboration as part of a longer-term strategy that provides value every time an influencer mentions your brand. The real value of influencer marketing is seen when an influencer's followers can instantly recognise a brand as one that influencer actually uses and prefers. You can't build this affinity without thinking long-term. 
Tienlyn Jacob's relationship with Folli Follie is a great example of how a long-term approach builds customer trust.
In this recent collaboration, Folli Follie worked with Shopping Links to showcase a new bag ahead of Festival Season.
After this collaboration in 2017, with the same bag shown again below, Tienlyn's followers have come to expect that when she travels to Coachella, she carries a Folli Follie bag. Her collaboration with the brand is believable.
By utilising Shopping Links, Folli Follie can track its engagement with Tienlyn year-over-year, and track her latest content to see how her style, followers and engagement has evolved.
---
Interested in scaling your influencer relationships? Start connecting today for less than $90 per influencer. Click here to get started.
---


5. Engage Authentically
One final way to get more out of your influencer relationships is to make sure that your own team engages authentically. Brands often focus on the importance of influencer authenticity, but they can sometimes forget to exhibit that behavior themselves. If you want to build a strong connection with an influencer, approach your relationship with genuine interest. Remember birthdays. Celebrate their personal and professional milestones. Engage influencers on social media, and show a real interest in their own lives. These are the small things that make a big difference when you are looking to see real, genuine results from your influencer marketing campaign. Using an influencer marketing platform can make these interactions easier. 
These are just a few ways that influencer marketing platforms can help you build stronger influencer relationships, and how to cement these relationships even when relying on technology to streamline your influencer management. As influencer marketing evolves to allow for more authentic conversations with niche audiences, working with influencers at scale to reach more audiences through voices they trust becomes increasingly important. An influencer marketing platform gives you the tools to track influencer relationships over time, preserve collaboration histories for new team members to review, and identify the best emerging influencers for your brand and future campaigns. As brands look to leverage the full power of influencer relationships, from improving their SEO to reaching multiple target markets, influencer marketing platforms are allowing brands to manage influencer relationships at scale. 
If you want to learn how Shopping Links can help you identify the best influencers for your brand, gain deeper insights into the influencers you engage, and track your collaboration results, get in touch! We have worked with brands of every size, from startup designers to Fortune 500 companies, improve their influencer relationships and would love to help yours.